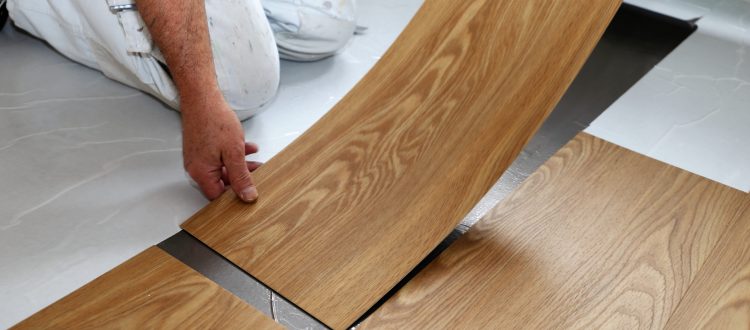 7 Reasons why you will LOVE LVT (Luxury Vinyl Tile)
Why LVT? What Makes It So Special?
Here are 7 reasons why BCB believe you will love LVT in your home:
Affordability:
LVT is a budget-friendly alternative to real hardwood floors and possesses umpteen benefits which are bound to impress – the foremost of which is that you can bring luxury designs into your home at significantly lower cost than for other flooring solutions. The LVT we have in store starts from £9.99m2 even though it RRP's at £26.99m2, plus it doesn't stop there – we have hundreds of options in colour, wood plank and tiles alike – even Parquet effect! As an independent business established for over 45 years, we have the ability to get nearly everything at favourable prices!
Durability:
Made from extremely robust materials, LVT is tough and can withstand the pressures of even the busiest environment. Its can be used ANYWHERE, unlike Laminate or most hardwood floors, this is moisture resistant too so Bathroom and Kitchen friendly. If you opt to use LVT in your home, you can rest assured that you are investing in a quality product which is built to last.
Innovative:
The one thing we are assured of today is that homeowners want innovative flooring solutions – we see it all the time with the customers who come through the doors of BCB. With LVT, you can choose from a wide range of designs, textures and finishes to match your personal style.
Designers also love LVT and are always seeking out the more interesting and exceptional edges and patterns, in order to offer their clients something really unique. Be the talk of Tunbridge Wells with your trendy LVT flooring!
Resilient:
As mentioned, LVT is tough. This makes LVT perfect for high-traffic areas, and because it is moisture resistant, especially perfect for bathrooms and kitchens. We have it on our shop floor which should say it all!
Quick to install:
The installation of LVT is much quicker than that of hardwood and some other flooring solutions. We highly recommend using a professional for the installation. The last thing you want is floor renovator's regret!
Comfort:
You will love your LVT flooring for its warmth and comfort.
Maintenance:
LVT is so low maintenance that you may even forget you own a mop. Its protective layer provides great scratch, scuff, chip, stain and dent resistance, and makes tough marks easy to remove.
Isn't it time to get affordable luxury underfoot? If answered yes, then visit BCB and one of the team experts will show you why it's so good!